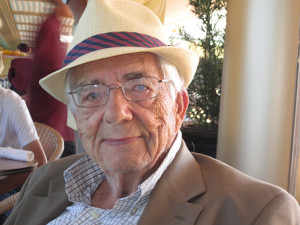 In honor of my dad, I'm going to publish a bridge game he invented when my mother died and we lost our fourth for bridge.
THREEFORBRIDGE is a game based on bridge which combines aspects of pinochle and the luck of the draw.  We had hours of fun together until his passing on May 20, 2014, at the age of 93 3/4.  Based on his eighty+ years of playing serious bridge, THREEFORBRIDGE takes the stress out of "bidding wrong" and getting yelled at by your partner!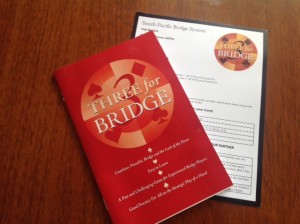 The booklet is 18 pages, and will be sold with a two-sided card/guide to a simple but precise social bidding system.  Originally it will be sold on eBay and thereafter on CreateSpace.  Original price will be $6 and includes postage.